Improving warden participation and updating list promote fire safety in your workplace. Regular review and assessment of your workplace's existing safety measures and procedures involves improving warden participation. Warden is responsible for any significant changes that could compromise safety and take action to apply new measures which will prevent the fire from breaking out. Improving warden participation and updating list will assist you in managing stressful situations and building a strong management program.
During emergencies, it is not difficult to imagine how nervousness or panic can ensue among those affected, no matter where they may be. As disasters have the element of surprise, it is natural for people to have an instinctive, knee-jerk reaction when an emergency happens. In a workplace setting, though, reactions of panic simply cannot be afforded. With possibly a large number of people confined in such a relatively limited space, it is imperative that everyone gets to safety as soon as possible. This moment of panic, however, does not have to be an inevitable occurrence. Staff can have better chances at keeping composed enough to get themselves and their colleagues out to safety with proper safety training and improving warden participation.
How will you improve warden participation and maintain warden list?
Managing the Warden Team
As a consultant in emergency compliance, the two biggest issues we see are the maintenance of Emergency Control Organisation (ECO) lists (aka Warden lists) and participation in emergency training and evacuation exercises. This ECO usually includes persons of authority during emergency situations, such as chief wardens, wardens, etc. Keeping an up-to-date register of all ECO members that are readily available, with or via the chief warden is mandatory and is a part of improving warden participation. Participation is in part dependent on an up-to-date list as these lists are used to ensure that there is appropriate warden coverage in the building and to ensure all wardens are notified about upcoming warden training and evacuation exercises. The number of wardens required per floor or tenancy is determined by the Emergency Planning Committee (EPC). Tenants are required to nominate staff as wardens and deputy wardens. Wardens and their deputies are required to undertake training every six months, and all occupants are required to conduct general evacuation training at intervals not greater than 12 months and participate in an evacuation exercise in each 12-month period.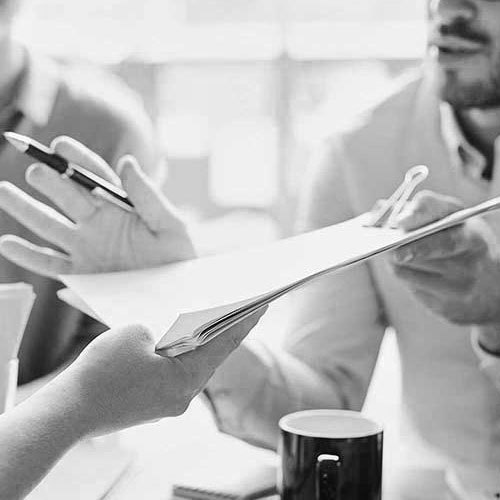 Maintaining Warden Lists
Maintaining an up-to-date ECO register, not to mention an occupant record, can be arduous especially when it is a multi-tenanted building or when a tenant has more than one floor to manage. Changes occur regularly with tenants leaving or moving locations, new tenants moving in, employees leaving or moving locations or new employees starting. This is why it is critical for the tenants to be able to correspond and cooperate well, not only with the building management but also with the Chief Warden. Any turnover happening within the company should be noted, not only by upper management but also by the appointed wardens, who are then expected to relay the development to the Chief Warden. Maintaining warden list is one of the components in improving warden participation. It is only through a streamlined system such as this that the evacuation list can remain fully updated.
The Chief Warden
The Chief Warden is the head of the ECO and is responsible for the command and control of the building when an emergency occurs, up until emergency services arrive. The Chief Warden is expected to report to building management and the EPC regarding management issues about building emergency. It is also the Chief's responsibility to cascade to the appointed wardens any important note or information crucial to the enactment of their respective roles and in improving warden participation. The Chief Warden has an important part in tracking the participation of the building's occupants and can measure this by continuously reviewing the warden lists, maintaining up to date Personal Emergency Evacuation Plans (P.E.E.P.s) and undertaking testing activities, such as the evacuation exercise.
Improving Warden Participation and Training
Improving warden participation in training and evacuation exercises can be challenging, especially if the tenants are not completely cooperative. They may feel like they don't have time to take off from work just to practice going down the emergency fire exit from the 20th floor, or that they don't think an emergency is going to happen anytime soon, anyway. Difficult as it may be to ensure participation, though, it is a mandate that must be fulfilled. Nobody should be exempt from emergency training and procedures. Their lives and the safety of others lie in their hands. The goal is to make everyone knows enough about basic first response skills in the context of an emergency, but the hope, of course, is that these emergency training will never have to be put to actual use. Just in case the situation calls for it. However, at least people have been armed with the tools to best cope with the situation.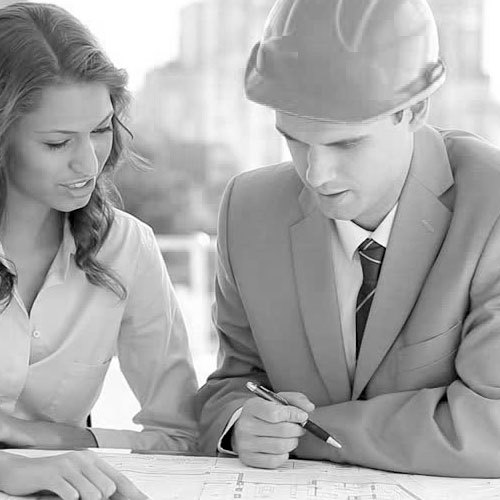 Where EvacConnect comes in
We have developed EvacConnect to help companies tackle this issues. In mid-2014, Evac released the basic warden management function to everyone, free of charge, in the hope that every commercial building in Australia can manage improving warden participation and warden lists efficiently. For users who choose to upgrade their account beyond the free system, EvacConnect also enables occupants and wardens to undertake their compliance training online. With a more comprehensive database of ECO members, compliance does not have to be complicated, and saving lives do not have to be limited in the hands of responders that will undoubtedly arrive much later during or after the emergency occurs.


Where EvacServices comes in
We have developed EvacServices to help companies tackle these issues in improving warden participation. Our simple warden management website makes keeping track of warden lists easy. With a more comprehensive database of ECO members, compliance does not have to be complicated, and saving lives does not have to be limited to responders who will undoubtedly arrive much later, during or after the emergency occurs.
Do you need more information on improving your warden's participation? Use the form below to contact us, and our experts will be in touch shortly.
[wpforms id="1334″ title="true"]