Fire warden training plays a pivotal role in keeping your occupants safe during an emergency. Your fire warden's involvement encompasses the most crucial aspects of emergency management, such as fire drills and evacuation practice, accounting for people during an evacuation, monitoring fire risk control measures, and implementation of the emergency procedures in your building, just to name a few.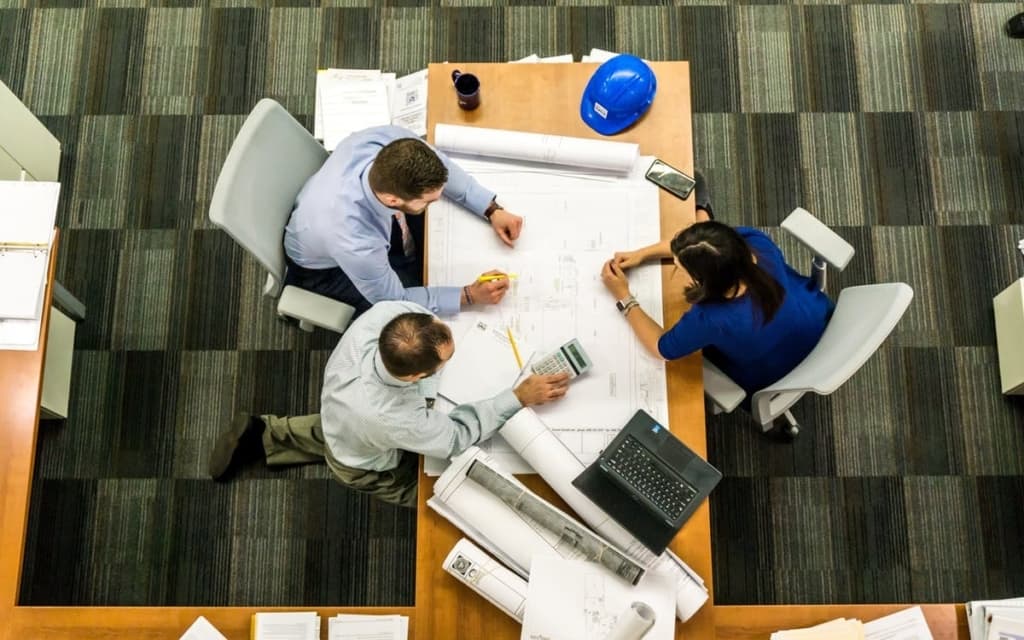 Considering the gravity of wardens duties, your wardens are expected to receive required fire warden training about their role as outlined in Australian Standard 3745. But the importance of providing training goes beyond meeting your compliance obligations. For you as a building manager, having sufficient numbers of trained wardens on your site can significantly raise your facility's emergency preparedness. Effective fire warden training empowers you and your wardens to achieve a greater goal – To save lives in the face of an emergency.
Tenants, employees, building owners, and general occupants all have a stake in promoting a safe facility. In our experience, we find that organisations with leaders, who actively drive emergency compliance, have a far greater engagement with staff on all levels.
With rising threats from external threats as well as internal fires along with natural disasters, and workplace accidents, the importance of emergency planning is universal no matter what industry or business you are in. There's no better time than now to take a closer look at your facility's emergency preparedness.
We collated a list of questions we always get about fire warden training. Whether you're new to emergency planning or you seek to further improve your site's safety, answers to these frequently asked questions can help you improve your emergency planning initiatives.
1.    How many fire wardens should I have in my building?
The Emergency Planning Committee determines the number of wardens required per floor or tenancy. However, it is a standard practice across industries to have two wardens for every 20 occupants.
Why do you need two wardens for every 20 occupants? Emergencies don't take leave. However, your wardens do. You need two wardens so that when one is on leave, the other can adequately cover the roles and responsibilities.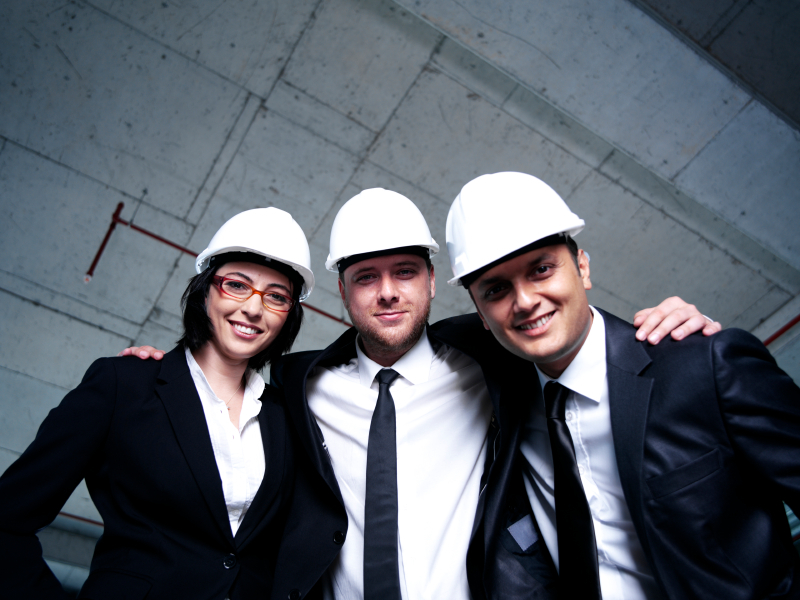 2.    How many times should wardens attend fire warden training sessions?
AS3745 requires members of the Emergency Control Organisation (wardens) to complete fire warden training at intervals not greater than six months.
3.    Should they participate in face-to-face or online fire warden training?
Some states require qualified Fire Safety Advisors to conduct fire warden training in workplaces. But in most cases, training can be done online. However, it is strongly recommended that a regular face to face training is also conducted. Online fire warden training supports face to face training and can be useful for a warden that has not been able to attend face to face fire warden training sessions to ensure their skill levels are maintained.
Consider getting your team to complete theoretical fire warden training online, and then get experienced trainers to facilitate more practical face to face sessions. Adding an element of fun to the fire warden training will greatly increase the level of engagement of participants.
4.    Apart from fire warden training, what other support can I give wardens to ensure that they are equipped for the role?
Fire warden training is the first step to equip your wardens with the tools they need to be effective in their role. However, there are other ways to further support them. Here are some suggestions:
Make your wardens easily identifiable. AS3745 requires that the Emergency Management Hierarchy of the Emergency Control Organisation is identifiable by the use of coloured apparel, such as hats, caps, helmets, vests, tabards, etc.
The ECO members are assigned specific-coloured apparels:
White – Chief Warden, Deputy Chief, Communications Officer
Yellow – Floor / Area Warden
Red – Local Warden
Green – First Aid Warden
Reward your wardens. A nominal gift such as a voucher can go a long way to thank and encourage them to perform their role effectively.
Listen to and act on concerns and issues raised by your warden team.
Ensure that occupants are aware of who their wardens are. Wardens are a figure of authority during an emergency situation. A well trained, confident and easily identifiable warden can reduce people's anxiety during an emergency. Their presence can reduce panic, and facilitate a calmer and more structured evacuation of the building.
Consider placing pictures of wardens in central locations (such as in the kitchen or next to evacuation diagrams). This is an easy way to ensure that occupants easily recognise those who are trained to deal with emergency situations.
Plan for warden redundancies (sick leave, etc.), and replace outgoing wardens promptly.
5.    How can I keep track of my fire warden register?
Maintaining an up-to-date warden register, not to mention an occupant record, can be a daunting task especially when it is for a multi-tenanted building or when a tenant has more than one floor to manage. Changes occur regularly with tenants leaving or moving locations, new tenants moving in, employees leaving or moving locations or new employees starting. Hence, it is critical for the tenants to be able to correspond and cooperate well, not only with the building management but also with the Chief Warden.
Any turnover happening within the facility or its tenants or your own company is to be noted, not only by upper management but also by the appointed wardens, who are then expected to relay the development to the Chief Warden. Maintaining the warden list is one of the components in improving warden participation. It is only through a streamlined system such as this that the evacuation list can remain fully updated.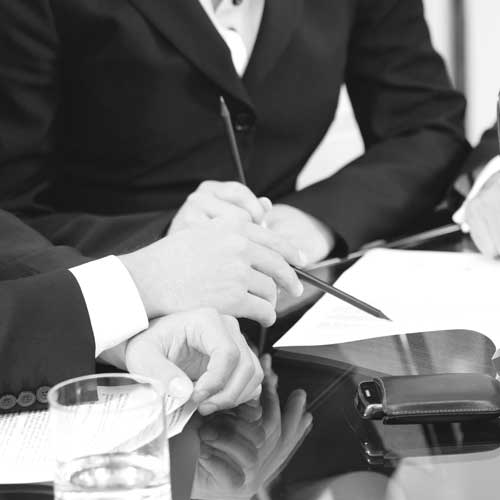 6.    How can I help in improving fire warden training participation?
Participation is in part dependent on an up-to-date list as these lists are used to ensure that there is appropriate warden coverage in the building and to ensure they are notified about upcoming fire warden training and evacuation exercises.
7.    What are the critical topics in fire warden training?
Here are some of the critical topics covered during fire warden training:
Personal Emergency Evacuation Plan (P.E.E.P.)
AS3745 requires all buildings, structures and workplaces to have an emergency plan that considers the specific needs of those with physical or mental disabilities. The Personal Emergency Evacuation Plan or P.E.E.P. covers procedures for tenants or guests with mobility or physical impairment. Due to their condition, they may need assistance and guidance for them to be safely evacuated from the building. Hence, they will require an evacuation plan that will factor in their condition.
This situation demonstrates the need for the wardens, tenants, the building managers and members of the Emergency Planning Committee to be fully aware of the limitations of building occupants. P.E.E.P. doesn't only outline special assistance for those with physical or mobility impairment. It should also cover the following:
People with respiratory and other medical conditions
People with cultural differences
Individuals with language difficulties/ barriers (for example, a deaf person will not hear an audible alarm)
Those with physiological or psychological conditions (such as those that are stressed easily or suffer severe anxiety)

Understanding Human Behaviours during Emergencies
People have different reactions to an emergency. Some will be able to calmly carry out the emergency procedures learned from training. Others could be overcome with panic and fear, causing them to go against the emergency procedures and everything they learned during training. Some may vehemently refuse to follow instructions from wardens to evacuate. Hence, it is important for wardens to know how to handle the different reactions of occupants to stress, control the crowd during an emergency, and get everyone out to safety at the soonest possible time without getting anyone hurt. Understanding human behaviours is an important part of fire warden training.
Evacuation through Refusal
Dealing with emergency situations is challenging as it is, and having to assist everyone through it makes the task even tougher. The leadership quality of the Warden is tested when there are occupants who simply refuse to evacuate. There are protocols to follow in this situation, such as the prohibition of pushing, demanding or any act that may trigger a violent reaction. As much as possible, the wardens should try to convince the occupants to evacuate along with everyone else. If there are still occupants who refuse to evacuate, what should the Warden do? These and more tips and simulation will be discussed during fire warden training.
Use of Fire Equipment
There are different types of fires, and there are corresponding types of fire extinguishers that should be used to quell them. During the fire warden training, wardens will learn about the classes of fires and fire extinguisher suitability for each. Steps on how to use fire extinguishers and fire blankets will also be covered.
Responding to Emergencies
In most buildings, a tone system will be activated when an emergency has been identified. There are specific actions Wardens must take depending on the type of tone activated. Trained wardens, who know exactly the course of action to take, can ensure that immediate and appropriate procedure is carried out to ensure occupant safety.
Click here for more information about fire warden training Topics.
Now, some questions for you…
Do you have adequately trained wardens to facilitate a safe and timely evacuation when emergencies strike?
Are you fully compliant with your Emergency Planning obligations?
Can you ensure your occupants' safety during emergencies?
Are your wardens empowered to save lives?
If you're unsure about your answers to all these questions, it's not yet too late – Our experts are here to help you!
Click the button below and take our FREE survey questionnaire to find out your facility's compliance gaps.