Facility managers, who have emergency planning obligations, are not just ensuring compliance. They need to promote a proactive mindset towards safety. A positive attitude toward safety can save lives and protect people from rising threats from emergencies and natural disasters.
2018 was laden with fire emergencies and natural disasters. From high-rise building fires, bush fires to cyclones, we have seen some of the biggest threats to people safety this year. In 2019, how can you improve your emergency planning efforts and maintain 100% compliance?
Improving your site's emergency planning
1. Know your emergency planning compliance gaps.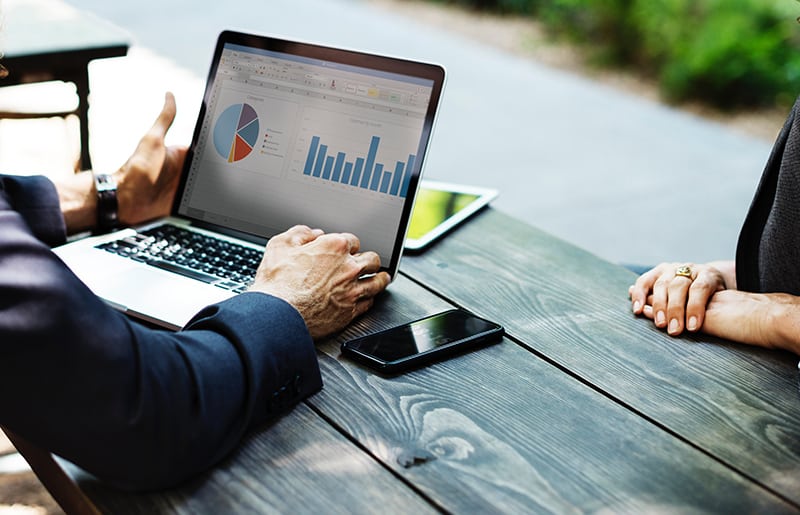 As a facility manager, the task of preparing your site for any emergency ultimately falls on your shoulders. You are responsible for whatever may happen to the facility, including all general occupants, under your care.
Emergency non-compliance could lead to crippling consequences, such as financial penalties and litigation that could reach millions of dollars, business shutdown, and worst, fatalities. Corporations, directors, and managers can also be held reliable to non-compliance. Click here to know more about the consequences of non-compliance.
Considering the gravity of your role and the consequences attached to it, you need to know the status of your compliance. You need to know what else you are missing and what other actions you can take to improve your emergency planning efforts. This way, you can make actionable recommendations to your stakeholders and make sound decisions on matters about your compliance obligations.
You can take our FREE survey questionnaire to find out your emergency compliance gaps.
2. Consider a mix of face-to-face and online warden training to improve your warden's participation and engagement.
Wardens play a crucial role in the success of your emergency planning efforts. They are expected to complete required fire warden training relevant to their role as outlined in Australian Standard 3745. Training participation will equip them to effectively perform their duties and ensure their skill levels are maintained.
Fire warden training can either be conducted face-to-face or online. To improve your wardens' training engagement, you can do a mix of both. Consider getting your warden team to complete theoretical fire warden training online, and then have experienced emergency management trainers to facilitate practical face-to-face training sessions. This training option mix will add an element of fun to the sessions and will increase your wardens' engagement.
3. Empower and encourage your Warden team.
Fire warden training is the primary step to equip your wardens with the necessary skills needed to perform their roles effectively. However, there are other ways to support and empower them.
Reward your wardens for helping you with your emergency planning initiatives. A simple gift, such as a voucher, will be greatly appreciated and will encourage them to perform their role.
Encourage them to report safety issues, and when they do, make sure to listen and act on their concerns.
Introduce your wardens to your occupants, and make sure that they are easily identifiable during emergencies. AS3475 stipulates that all Wardens must be identifiable through the use of coloured apparel, such as helmets, caps, vest, etc. Specific colours are assigned to each member of the Emergency Control Organisation (ECO).
Chief Warden – White
Warden – Red
Area Warden – Yellow
First Aid – Green
The presence of a well-trained, confident, and easily identifiable warden can help reduce people's panic and anxiety during an emergency. This will then lead to a faster, more organised evacuation.
4. Provide adequate emergency response procedure training to general occupants.
Emergencies can happen at any time, anywhere – this much, we already know. Thus the way in which you respond to Emergencies is vital. As a general occupant in a facility, we trust that our employers and the persons managing the building have your best interests at heart. However, this does not mean during an emergency event that the individual occupants do not need to know and understand their roles and responsibilities.
AS3745 requires all occupants to undertake training on emergency procedures specific to their site. The reason behind this is to empower occupants with knowledge and skills to protect themselves and, when possible, extend assistance to others in times of emergencies. The training must not only cover the evacuation process, but also from the time it was discovered until everyone has been brought to safety, and that the emergency alert has been lifted.
5. Provide basic Workplace First Aid Training to all staff.
Workplace First Aid training is a compliance obligation that enables general occupants to provide initial assistance to victims of illness or injury until professional medical assistance arrives. First aid training helps occupants to move from being mere bystanders to people skilled, to provide support to victims and professional responders in the face of medical emergencies. Providing them with training will empower them to save lives and raise the chances of surviving an emergency.
6. Partner with an emergency planning provider that puts a premium on tenant satisfaction.
Some evacuation services require direct face-to-face interaction with your tenants. The emergency management provider you partnered with to do the task must reflect competence, integrity, expertise, and all characteristics that make you look good to the people you service. Make sure to partner with a provider that will represent you the right way to your stakeholders and tenants.
Not all service providers are created equal. Whether you're still in the process of searching for a provider or exploring other options, you must remember that your choice will ultimately affect the lives of people in your care.
Do you want to start strong on your emergency planning initiatives this 2019? Contact our experts for a FREE consultation! Let's help you achieve 100% compliance and empower you to save lives.